NAPALM RECORDS News Updates For JUNE
---
THE NEW ROSES to Perform Live AT UEFA Champions League Festival 2015!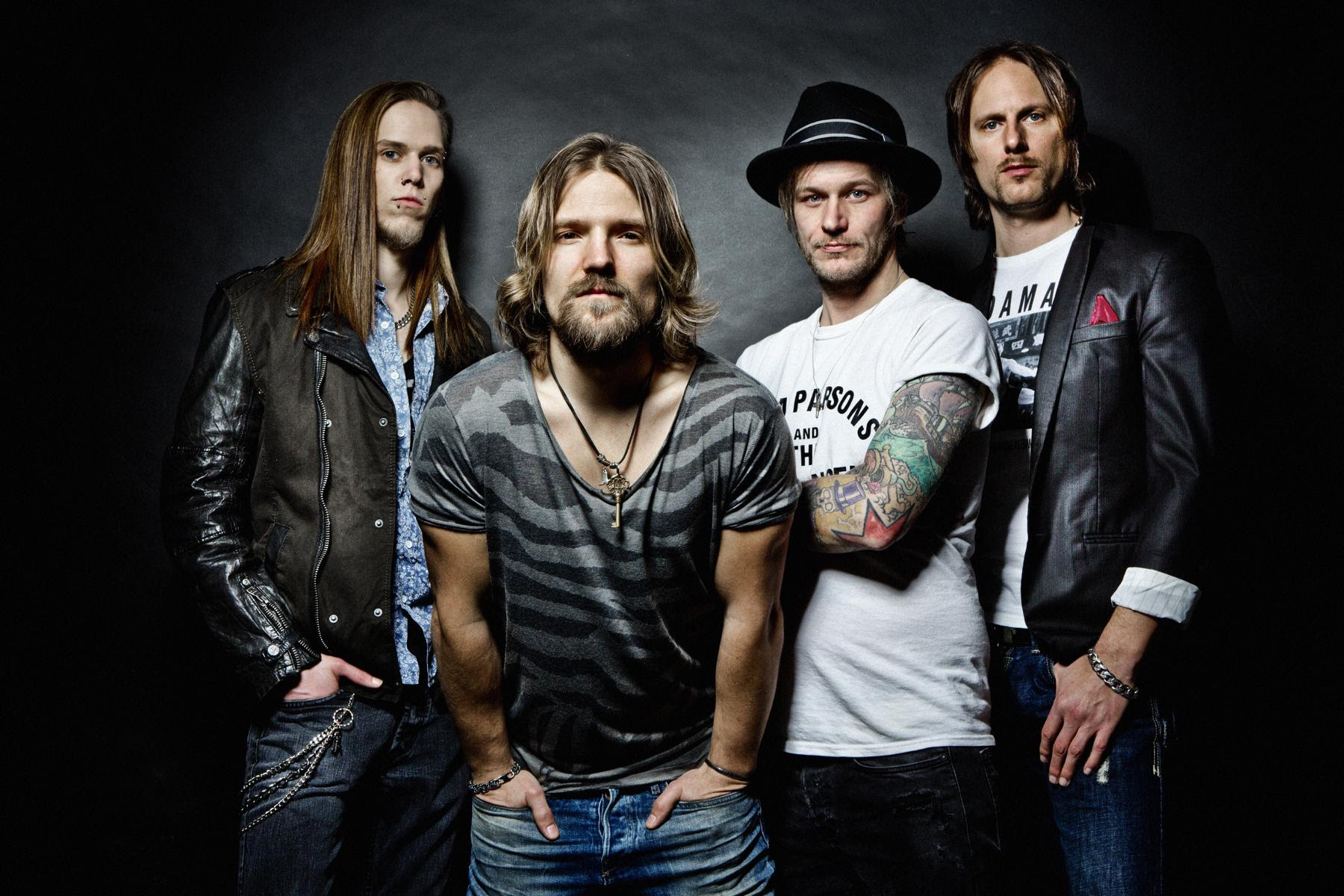 Everything is running smoothly for the gentlemen of THE NEW ROSES.
Their international record deal is signed and THE NEW ROSES have been touring Germany, Switzerland, France and Spain very successfully since the end of March, and now the charismatic rock stars from Wiesbaden are announcing another highlight.
On June 6, 2015, Europe's largest soccer event will take place at the Olympic Stadium in Berlin – the UEFA Champions League Final. THE NEW ROSEShave been invited by the UEFA to perform live at the UEFA Champions LeagueFestival, which will be held from June 4th – June 6th at the Brandenburg Gate in Berlin.
THE NEW ROSES will be rocking the fan mile on June 6, 2015, at the Brandenburg Gate on the day of the final match, at 5 pm just 4 hours before the match starts.
Singer Timmy Rough:
"THE NEW ROSES are proud to participate in this mega-event and guarantee a top-class rock performance the soccer fans!"
For More Info Visit:
www.thenewroses.com
www.facebook.com/TheNewRoses
www.napalmrecords.com
www.facebook.com/napalmrecords
---
NERVOSA Announce First UK Headline Tour &
Live Stream Of Upcoming Brazilian Show!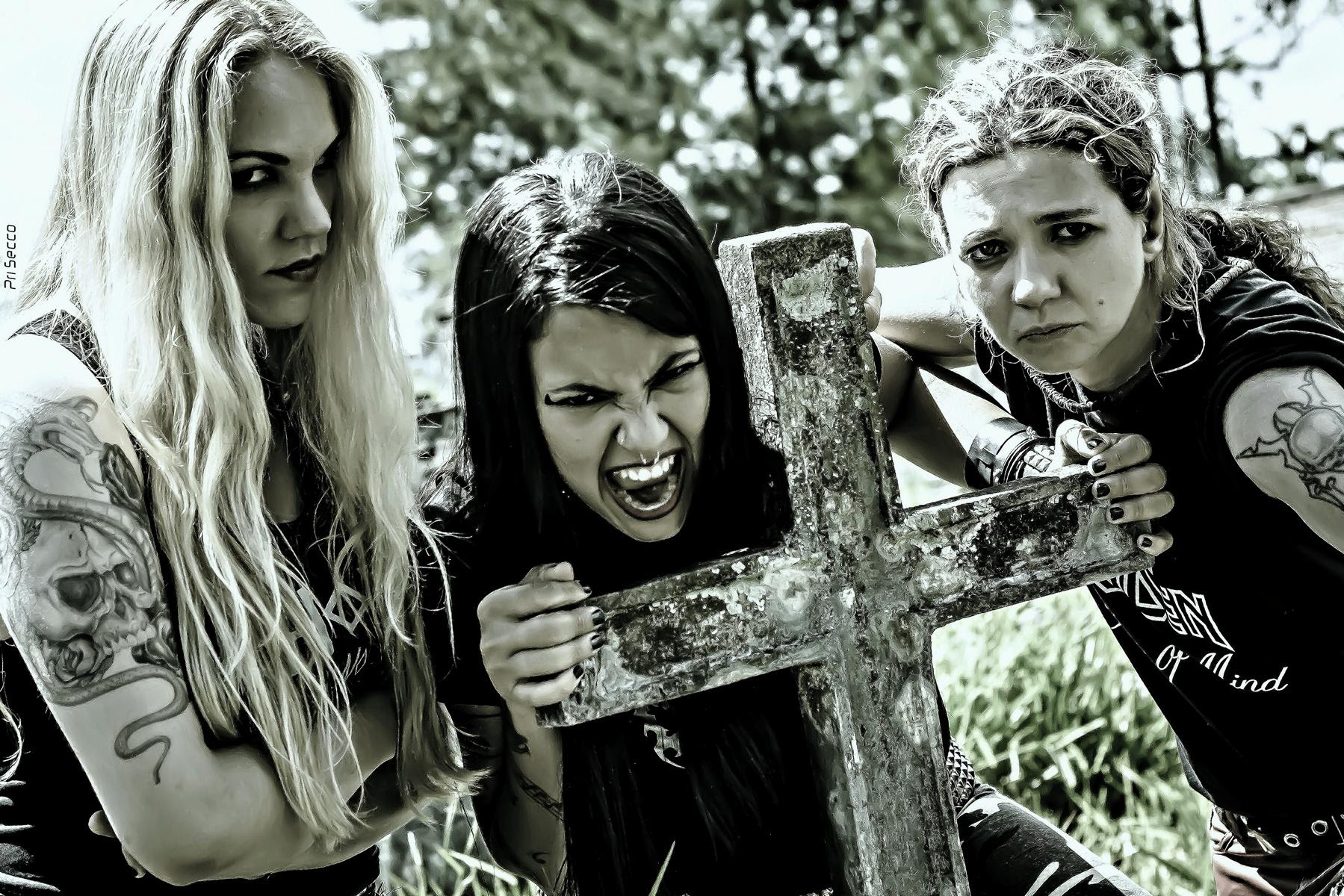 NERVOSA, have taken the scene by storm! Since the release of their critically acclaimed debut Victim Of Yourself (2014, Napalm Records), these three girls have pushed the pedal to the metal! They offer the listener high-speed riffs, furious drumming and raging leads from bassist Fernanda Lira!
The all-female Thrash Metal combo from Sao Paolo, Brazil have just announced their first headline tour of the UK, which kicks off in Glasgow onAugust 15, 2015.
Fernanda Lira comments: "We're so excited to be on the road for the first time touring Europe! In my opinion, metal was born in the UK, so playing on the same ground where the first metal riffs were created it's both an honor and a privilege!!"
August 2015
14th    LONDON – The Dome w/ Brujeria & Cryptopsy
15th    GLASGOW – Audio
16th    LIVERPOOL – Krazyhouse
17th    EVESHAM – The Iron Road
18th    BIRMINGHAM – Asylum 2
19th    CAMBRIDGE – The Portland Arms
20th    NORWICH – Owl Sanctuary
21st    BOURNEMOUTH – Anvil
On June 7th, NERVOSA hits the stage to play their last gig in São Paulo and one of their last in Brazil before their intensive European tour. 'Live Stream Metal Fest', will feature the veteran Brazilian band Torture Squad headlining the night and the event will be streamed worldwide through the sitehttps://netshow.me/.  Central Europe – 10 pm / Central North America – 3pm / Japan – 5 am.
Fernanda Lira states: "The idea is to enable our fans who are not in São Paulo to join us in this great moment of celebration before our tour! Besides that, for who is in Europe, it will be an appetizer for what we plan to present in our shows there! Summing it up, we want everyone to feel in our gig, no matter where in the world they are!"
Get ready for a hot summer with thrashing NERVOSA! Find all upcoming tour dates below:
NERVOSA                                                                                                        
/w HIRAX
09.07.15 CZ – Trutnov / Obscene Extreme
11.07.15 POL – Gdansk  / Atlantic Club
12.07.15 POL – Szczecin / Slowianin Club
13.07.15 POL – Warsaw / Progressja
14.07.15 GER – Berlin / SO36
16.07.15 SVK – Kosice / Colliseum Club
17.07.15 CZ  – Pohori / Agressive Fest
19.07.15 GER – Egelsee / Schwarzer Adler
21.07.15 SLO – Tolmin / Metal Days Festival
22.07.15 AUT – Dornbirn / Conrad Sohm
23.07.15 GER – Kassel / K19
25.07.15 NL – Steenwijk / Stonehenge
26.07.15 BEL – Ostend  / JH OHK
BALTIC STATES & RUSSIA TOUR
26.08.15 LV – Riga / Nabaklab
27.08.15 EE – Tallin / Tapper
28.08.15 RU – St. Petersburg / Backstage Club
29.08.15 RU – Moscow / Brooklyn
30.08.15 RU – Tver / Soboka Mile
31.08.15 RU – Smolensk / A-Club
01.09.15 RU – Novomoskovsk / Mad Dog
02.09.15 RU – Voronezh / Exit Club
03.09.15 RU – Rostov On Don / Podzemka
04.09.15 RU – Krasnodar / SY 27
06.09.15 RU – Tula / M2 Club
For More Info Visit:
www.nervosaofficial.com
www.facebook.com/femalethrash
www.napalmrecords.com
www.facebook.com/napalmrecords
---
HONEYMOON DISEASE Release Upcoming Single As Full Length Stream!

HONEYMOON DISEASE will release a 7" single titled Bellevue Groove.This release includes the title track as well as a cover of "Neat Neat Neat" by The Damned! Check out the song which is streaming at the Napalm Records online store: http://shop.napalmrecords.com/honeymoondisease
Bellevue Groove is set to be released on July 3rd & will be one of the finest groovy and speed rock masterpieces to date!
Grab your exclusive & strictly limited 7" copy here:http://shop.napalmrecords.com/honeymoondisease
For More Info Visit:
www.honeymoondisease.com
www.facebook.com/HoneymoonDisease
www.napalmrecords.com
www.facebook.com/napalmrecords
---
MAMMOTH MAMMOTH – On Tour In Germany In July 2015! 
These Australian Rockers mix the finest dirty hard rock with a healthy dose of stoner vibes! Their latest album Volume IV – Hammered Again was released earlier this year on Napalm Records
All European fans can get stoked now, as MAMMOTH MAMMOTH are coming on an extensive tour this July all over Germany! Find all upcoming tour dates below & make sure to see them live on the road:
08.07.15 DE – Berlin / Cassiopeia *with MIDNIGHT GHOST TRAIN                         
09.07.15 DE – Kiel / Schaubude *with MIDNIGHT GHOST TRAIN
10.07.15 DE – Erfurt / Stoned From The Underground
11.07.15 DE – Düsseldorf / Pitcher
15.07.15 DE – München / Feierwerk
17.07.15 DE – Siegen / Vortex
18.07.15 DE – Hamburg / Rock Café
20.07.15 DE – Bremen / Roemer
22.07.15 DE – Gießen / On The Rocks – Under The Rocks
23.07.15 DE – Dresden / Ostpol
24.07.15 AT – Wien / Arena
25.07.15 DE – Frankfurt / Das Bett (Sky High Festival)
For More Info Visit:
www.mammothmammoth.com
www.facebook.com/mammothmammothband
www.napalmrecords.com
www.facebook.com/napalmrecords
---